Bigger knives are not necessarily better (Sorry, Crocodile Dundee.). This fact is proven by this Cold Steel Pendleton Hunter review. These knives are Cold Steel's attempt at copying the kinds of knives that master knife maker Lloyd Pendleton made. Although these knives may be on the short side (The blade is just 3 ½ inches long.), they are made with a high degree of craftsmanship and can outperform a lot of the other much bigger knives currently available.
About Cold Steel
Cold Steel Pendleton Hunter Fixed Blade Knife with Sheath
For thirty years, Cold Steel has been at the forefront of the knife making industry. This company is responsible for introducing a lot of unique innovations in knife technology that have changed the industry forever. One of the features that they were responsible for is the use of San Mai III blade steel for their knives. This type of blade construction is similar to the way that Japanese swords were made. Cold Steel takes high carbon content steel and sandwiches it in between "softer" steel that has lower amounts of carbon. This produces a blade that is both extremely hard so it can hold a sharper cutting edge and yet flexible enough to absorb tremendous force without breaking.
Features of the Cold Steel Pendleton Hunter
The Pendleton Hunter sports a stout 3 ½-inch blade made with VG-1 San Mai III steel. The construction of the blade gives the knife a very sharp and strong piercing point which you can actually use to pierce through multiple layers of thick leather without any problems. The cutting edge of the blade is also quite durable. You can use it to hack through a thick piece of wood and it will still remain sharp.
When it comes to strength and durability, the Pendleton Hunter is not a pushover. The blade has a rather thick spine and a full tang, so you can wield the knife with a large amount of force and all that force will get transferred to the target.
The knife also comes with a Secure-Ex sheath which guarantees that the knife will not accidentally pop out and cause injury.
The blade is not the only thing copied from Lloyd Pendleton's knife designs; even the 4 ¾-inch handle is a reproduction of his work. The handle's design makes it easy to hold and wield, and since it is also made using Kray-Ex, you can be sure that you will not lose your grip even when your hands are wet.
What Other People Had to Say About the Cold Steel Pendleton Hunter
Finding a negative review of the Cold Steel Pendleton Hunter is nearly impossible. Almost all of the people who bought these knives were pretty impressed by them. Some even made the Pendleton Hunter their main hunting knife. If there was anything bad that could be said about the knife, it would be the sheath that comes with it. Some people feel that the sheath is rather cheesy-looking and does not really suit the blade; they believe a leather holster would have been better.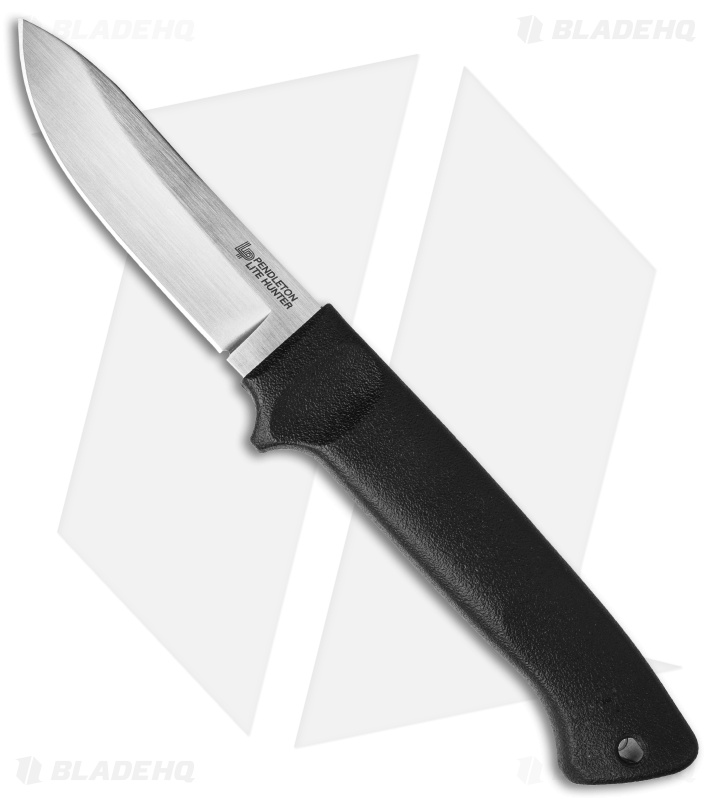 Conclusion and Rating
Survival knives need not be large and intimidating weapons. Most people would actually prefer something small and tough so they are easily concealed and not a big burden to carry around. The Cold Steel Pendleton Hunter is an excellent example of a small but very impressive hunting and survival knife. It is sharp and tough for most survival purposes, and it is also small enough that it can be easily concealed on your person for self-defense.
The Cold Steel Pendleton Hunter gets a 4.5 out of 5 because of its near-perfect design and its usefulness in all kinds of situations.
---